Earlier this month, I participated in the "Med-Atlantic Forum," sponsored by the Washington-based International Republican Institute.  Held in Rome, this two-day conference aimed to rethink the geopolitics of the Mediterranean region to strengthen relations between its key nations and the United States.  National government officials, academics, and leading political actors shared their thoughts and debated the challenges of this historical crossroads.    
My conference goal was to bring often-overlooked Tunisia into this discussion of the region, bringing to light the country's many challenges, but also its promise.  Tunisia has many difficulties, for sure, including its government's systemic undermining of democracy and its economy.  But Tunisia has the potential to be a major contributor to a more stable and prosperous Mediterranean region and should not be ignored.   
The last 15 years have seen increasing instability and violent conflict in the Mediterranean region.  Civil wars and uprisings have plagued the Mediterranean Sea's southern and eastern shores.  Libya is crippled, with peace prospects looking dim.  Tension between Morocco and Algeria is spiking.  Syria has suffered over a decade of war, with brutal humanitarian consequences.  Lebanon appears increasingly unstable.  Turkey, appearing aggressive and volatile, is no longer a solid NATO member.  Meanwhile, unchecked regional migration is a constant problem, stressing many European countries.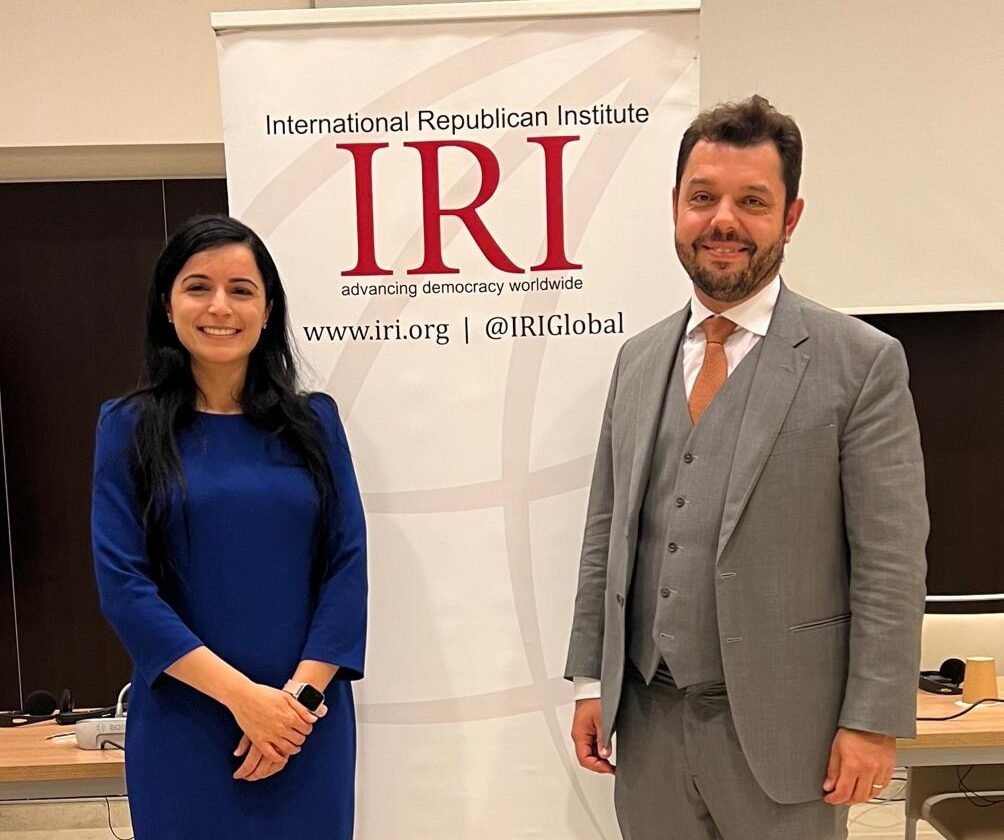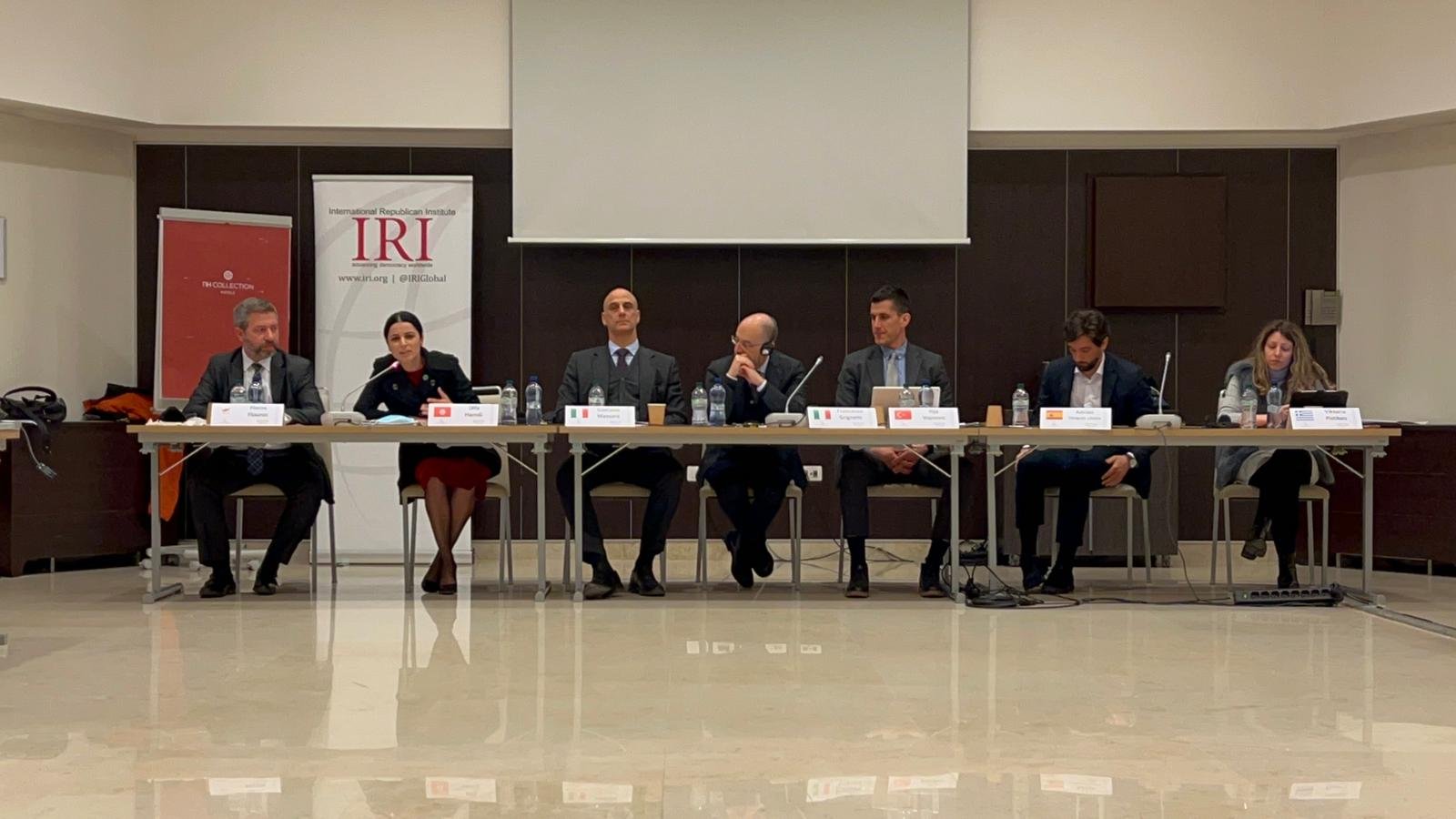 To this concerning picture, add new geopolitical actors.  There is no sign of China's interest in the region dimming.  Beijing's already significant commercial are deepening with Algeria, and the many other countries targeted by its Belt and Road initiative.  Moscow continues its military backing of Syria's Assad, and Russian energy companies have recently signed deals in Egypt, Algeria, Lebanon, and Turkey.  Clearly, the strategic environment for the United States and its NATO partners is changing significantly, and not for the better.   
For decades, the Mediterranean region has been one of relative stability, bolstered by the strong presence of the U.S. Navy's Sixth Fleet.  Commerce has been free flowing.  Changing times should warn us, though, that continued strategic stability cannot be taken for granted, especially as more of the U.S. focus shifted to the Asia Pacific region.
Europe has not been a center of attention for the United States since the end of the Cold War.  Afghanistan, Iraq, Iran and increasingly China have dominated the last two-plus decades.  Yet Russia's attack on Ukraine, and its worldwide geopolitical reverberations, including the necessary revival of traditional U.S. alliances, shed a whole new light on the Mediterranean.  The U.S. needs more and stronger partners in this important region.        
My line at this conference was that Tunisia isn't part of this problem, it's part of the solution.  Tunisia is strategically located, situated between Algeria and Libya and near to Italian shores.  Tunisia has been a stable country, with its military staying out of politics since independence.  Tunisians aspire for democracy, as shown by their lead of the Arab Spring.  Tunisia possesses untapped energy resources, including solar, and hosts the critical Trans-Mediterranean Pipeline, which transports Algerian natural gas to southern Europe, a pipeline that is not used at its maximum capacity.  Tunisia is a potential safe harbor in a rocky Mediterranean.  These are the factors that had Tunisia became a Major non-NATO ally of the United States in 2015.  
Tunisia certainly has work to do.  It needs to move promptly to hold free and fair elections based on robust political party participation.  The economy needs to be liberalized, giving the very talented Tunisian people the economic freedom needed to prosper.  Human rights demand better protection.  I am confident Tunisia will make progress though, and while there are only some 12 million Tunisians, they are poised to punch above their weight in the region.      
The United States has many security challenges and responsibilities worldwide.  And that includes the Mediterranean region.  China and Russia aren't ignoring this strategic area.  To be effective, Washington needs partners.  Tunisia is a logical candidate for a deeper commercial, political, and security partnership with the U.S. which benefits both countries and the entire Mediterranean region.        
Olfa Hamdi is the founder and president of the Center for Strategic Studies on Tunisia, which aims to ensure a strong and lasting alliance between the United States and Tunisia; she also serves as the founder and CEO of Concord Project Technologies in Palo Alto, Calif., and is the former CEO of Tunisair.